Mayonnaise "Provansal" - the Gold Medallist!
11/16/2010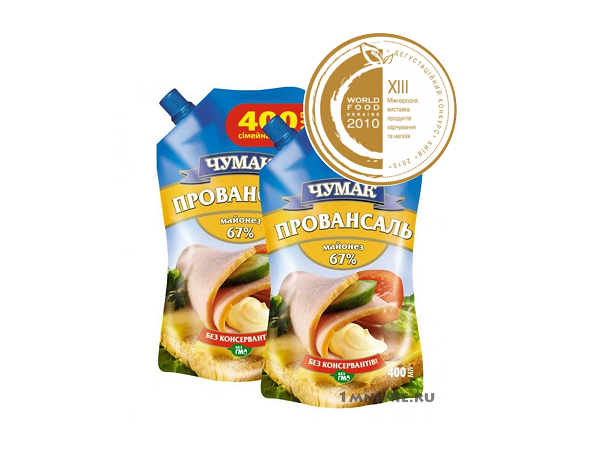 The tasting competition has taken place as one of the events in the agenda of the XIII "WorldFood Ukraine 2010" Food and Drinks Exhibition («Entire Food World Ukraine 2010»). According to the results of the tasting competition, "Chumak" company acquired the right to put the medal logo on all the packaging of the products honoured by the award.
"WorldFood Ukraine 2010" Exhibition took place on the 26th of October, and was sponsored by the Ministry of Agrarian Affairs, national associations and professional unions of food manufacturers, because it was known to be an important event in the food and drinks industry not only for the Ukraine, but also for other neighbouring and distant countries.
More than 170 companies from 22 countries of the world took part in "WorldFood Ukraine 2010" exhibition. They represented the whole range of food and drink products. Traditionally the agenda of the exhibition includes a number of tasting competitions. Both Ukrainian food manufacturers and companies of the same trade from neighbouring countries were invited to participate in these events. Mayonnaise "Provansal" became the gold medallist of one of such tasting competitions. Besides the Ukraine, national pavilions of Argentina, Germany, Indonesia and Poland have been presented at the exhibition.
We are sure that for the Festive season meals Ukrainian women will give their preference to the best mayonnaise – "Provansal" TM "Chumak"!