New taste of the autumn - "Ketchup with Paprika"
10/7/2010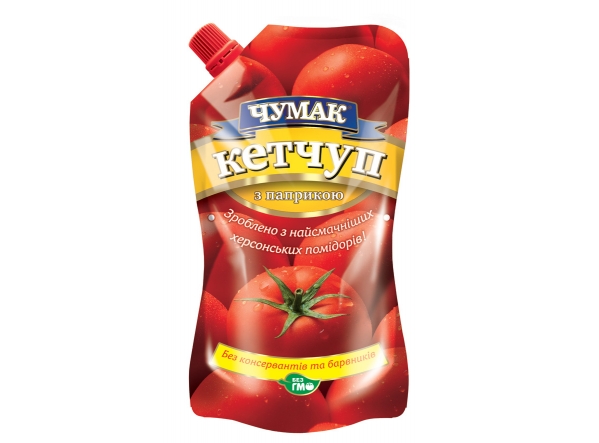 Hungarians call it the 'red gold'. An interesting feature of paprika: it contains more vitamin C than citrus fruits. Paprika was introduced in Europe only in the 17th century, but beginning from that time it became, together with tomatoes, a common ingredient of the variety of dishes, because this combination turned out to be very successful, giving special taste to many dishes.
Ketchup with Paprika will be excellent with meats, especially pork, chicken, vegetables, cheese, eggs, fish, and seafood. It may also be added to goulash, soups, sauces, salads, and rice. Moreover, Ketchup with Paprika will be a great ingredient of marinade and will come with all shish kebab varieties. Ketchup with Paprika's spice bouquet includes garlic, coriander, basil, savory, and bay leaves. As all other Chumak ketchups, Ketchup with Paprika does not contain preservatives or colorants.
Besides Ketchup with Paprika, Chumak ketchup line includes:
Tomato: classic taste of ripe tomatoes warmed by hot Kherson sun.
For Shish Kebab: made using aromatic spices which are ideal with fried meat.
Delicate: delicate, sweetish tomato taste for the whole family.
Chili: spicy taste, with hot red pepper (the most popular in the Caucasus).