Chumak, CJSC, have participated in Ecology 2010 Exhibition
4/22/2010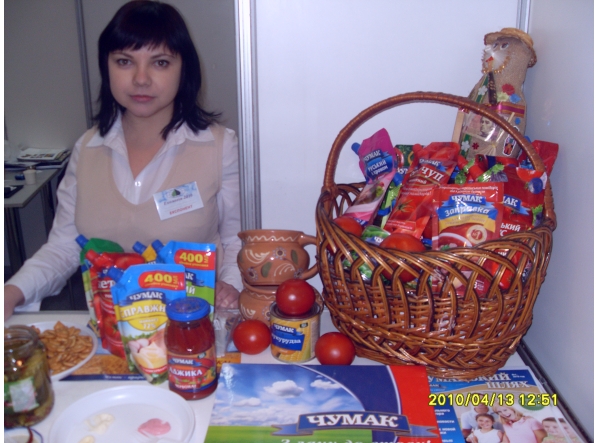 On the 13th through the 16th of April, 2010, Chumak, CJSC, at the invitation of the National Academy of Science of Ukraine and the Ministry of Environmental Protection of Ukraine, participated in International Exhibition Fair "Ecology 2010".
Environmental problems have long been a substantial concern of the Western society having a developed system of various non-governmental organisations and paying great attention to the environmentally friendly products and their green labelling. Such trends are gradually turning more popular in our country too. Ecology Exhibition, having drawn the manufacturers of environmentally friendly products together for 13th time already, is aimed at finding of good solutions of environmental challenges.
Within the framework of the Exhibition, Chumak CJSC made a presentation of the products manufactured by our company giving detail information about the lack of preserving agents and GMO in such products and about the acts of our company aimed at environmental protection: the Chumak CJSC adhere to all laws and regulations on the environmental protection and implement all governmental directives and regulatory instruments concerning such matter. Besides, we take all required measures to reduce the negative impact of the factory on the environment. Raw materials for our products are cultivated in a pollution-free territory.
The visitors of the Exhibition not only got handover materials about our company and received information interesting for them from our representatives' lips, but also had an opportunity to taste our products during taste tests held at our exhibition stand. The visitors of the Exhibition were satisfied!