Chumak General Director Carl Sturén received the Order of Merit of Ukraine 2nd class
1/9/2010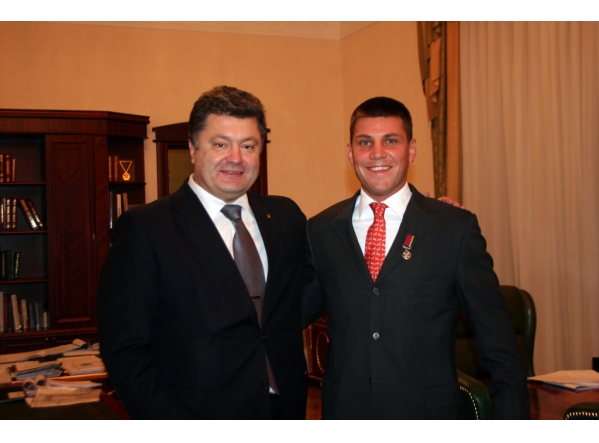 On 7 December, Chumak General Director and Honorary Consul of the Kingdom of Sweden Carl Sturén received the Order of Merit of Ukraine 2nd class. The decoration was presented by the Minister of Foreign Affairs of Ukraine Petro Poroshenko. Carl Sturén also has other government decorations: in 2002 he received the Cross of Honor 'For Revival of Ukraine' 1st class, and in 2003 he was awarded the Order of Merit of Ukraine 3rd class.

Carl Sturén is one of Chumak's founders. Thanks to his efforts, the company has created a strong production base in Kakhovka and continuously increases its output. During the last 5 years alone the company produced goods for the amount exceeding UAH 1.6 billion and paid approximately UAH 8.1 million in taxes to the state budget of Ukraine and over UAH 17.7 million in local taxes. Chumak CJSC has over 1000 employees who always receive their wages on time.

Today, there is a whole network of agricultural enterprises around Chumak supplying different foods for processing, which in turn has positive effect on the growth of economic indicators of Kakhovka and Kakhovskyi Raion and helps improve living standards of the local population. For example, during 2003-2008 the company procured agricultural products from Ukrainian producers for the amount exceeding UAH 183 million, thus contributing to the development of agriculture in Southern Ukraine.