Bright yellow offer from "Fruzi" for the winter season
2/2/2017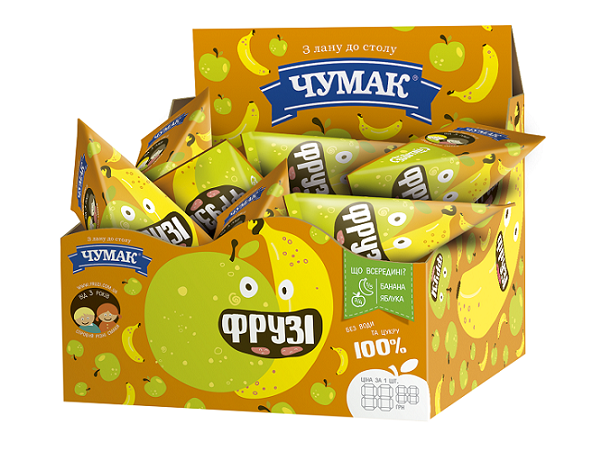 Since the 1st of February, 2017, the range of "Fruzi" has been replenished with a novelty product - "Fruzi Apple&Banana".
This is a sweet, tasty, and healthy combination of banana and apple.
"Fruzi Apple&Banana":
1/5 of bananas + 3/4 apples.
100% natural.
100% no added sugar and water.
For children from the age of 3.
Look for "Ba-na-na Fruzi " on the shelves.
"Fruzi" - fruit food for superheroes!