Dried tomatoes in oil. First of all, it is very tasty....
10/5/2016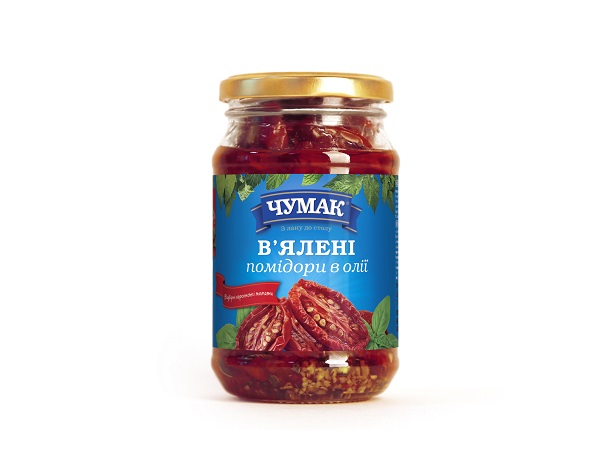 In 2016, "Chumak" has prepared something completely new...
Spicy dried tomatoes in oil from the company "Chumak" with fragrant spices perfectly combine with salads, fish, meat, pasta, as well as with simple fresh buttered bread.
Dried tomatoes in oil from Chumak is 100% natural product!
From selected Kherson tomatoes.
Without preservatives, dyes and flavoring agents.
From field to table from the most reputable tomato expert.