Chumak has been certified according to the International Standards for Organic Production
12/21/2018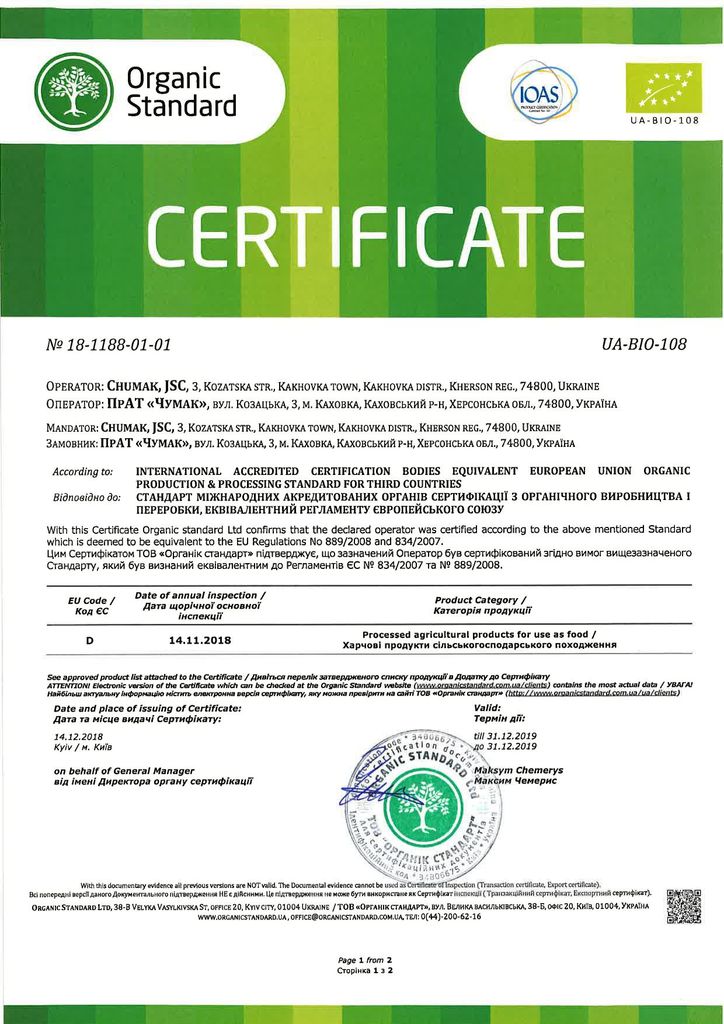 We are happy to inform our partners and companies that are searching for new suppliers of food products - Chumak has been certified according to the International Standards for Organic Production and Processing Accredited Standards, equivalent to the European Union regulations.
The audit scope was conducted for the main production facilities for Ketchup Tomato and Ketchup Light products.
The certification of organic production standards is a continuity with the company's mission to improve consumers' quality of nourishment of Chumak products.