Chumak saves little people
7/14/2017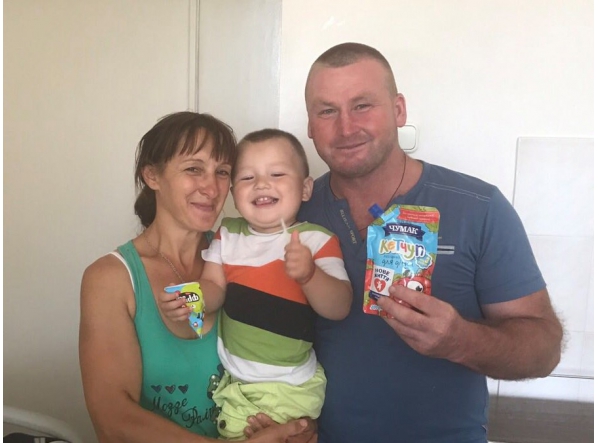 In an effort to be useful to society, "Chumak" company contributes to charity – from each sold package of "Delicate for children" ketchup, 15 kopecks are transferred to the purchase of implants that help children with a sick heart to recover avoiding traumatic and complicated open-heart surgeries.
In May, we raised money for one occluder, and now, we managed to help the first patient. This is a little Ramina Kravets (4 years old) from Verkhiv village of Rivne region. The child had an atrial septal defect, and her heart needed an urgent implant surgery.
In June, we managed to buy another device. As a result, Andrii Maslinka (2 years old) from Molnytsia village of Chernivtsi region already has a healthy heart too. Parents had to pay only a small part of the cost of the occluder.
We thank everyone who bought "Delicate for children" ketchup. Little patients, their parents, the "Sertsia Maibutnoho" (Hearts of the Future) Fund, doctors of the Cardio Center named after Amosov and Chumak are very grateful for your help.