Meet the spring with "Grill" ketchup from "Chumak"!
4/9/2013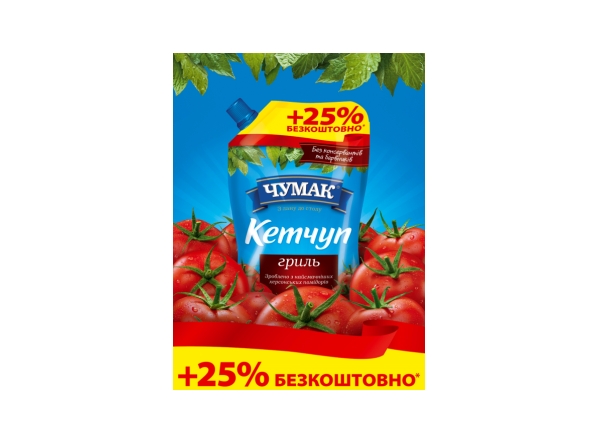 "Grill" ketchup from "Chumak" has all the richness of taste of ripe Kherson tomatoes, processed on the day of harvesting, and a specially selected bouquet of spices, which gives a bright taste to meat dishes. This ketchup does not contain preservatives and colorants, ensuring quality and naturalness. Being cooked according to a special recipe, "Grill" ketchup from "Chumak" is especially good for meat dishes cooked over an open fire, be it kebab or grilled meat.
The special offer is valid throughout the entire territory of Ukraine from the 8th of April, 2013 and lasts as long as the product is available at points of sale. Buy "Chumak Grill" ketchup 375 g at the price of "Chumak Grill" ketchup 300 g according to the manufacturer's wholesale prices. The cost of products "Chumak Grill" 375 g and "Chumak Grill" 300 g may vary at different points of sale.