Grated tomatoes: a bright taste of summer!
2/6/2012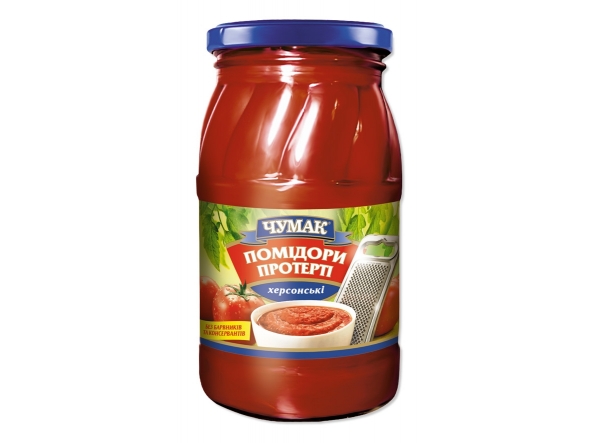 New from Chumak: grated tomatoes! Aromatic, fresh vegetables that retained the warmth of Ukrainian summer and the smells of Kherson steppes warmed by the sun. With them, every dish attains special taste, because the aroma of ripe tomatoes will remind you of a friendly picnic outdoors or a family dinner in a country house – something that we're missing so much come autumn or winter.
The freshness and naturalness of grated tomatoes invites summer in your home and guarantees success for your favorite family dishes. The new product from Chumak retains bright taste all the way from the field to the table!